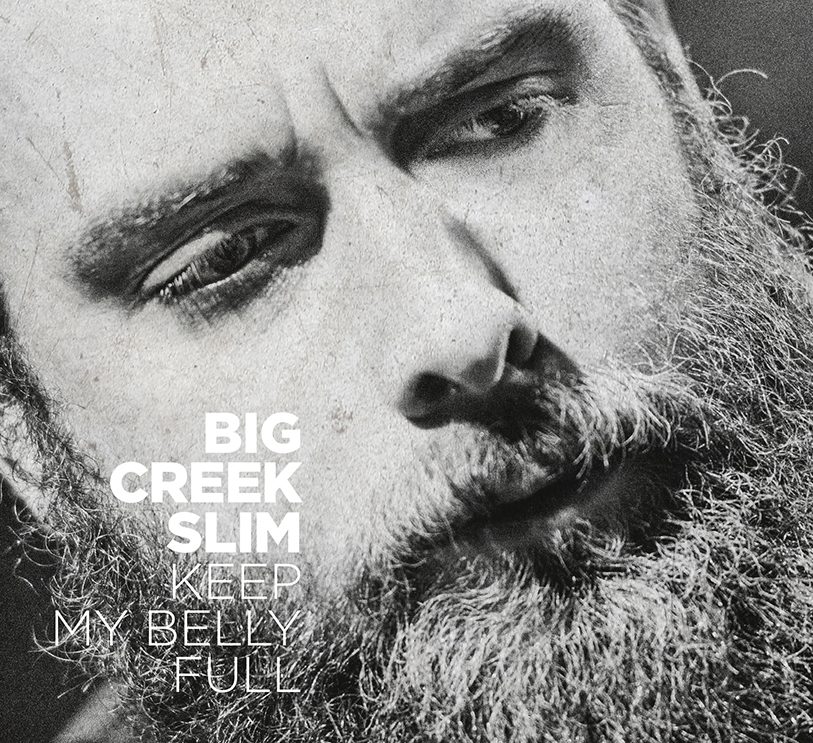 Keep My
Belly Full
Big Creek Slim 
Keep My Belly Full
Straight Shooter – SHOT 015
On Keep My Belly Full, Big Creek Slim offers up seven original tunes, and also performs songs by Tommy Johnson, Son House, J.B. Wright, Luther "Snakeboy" Johnson and Jesse James. Big Creek brings a sometimes raucous, sometimes reverent authority to the proceedings, gracing his renditions with a soulful presence and a natural ease.
Big Creek Slim is a Danish-born musician who has traveled in the United States. Keep My Belly Full is his fourth CD release, and his second on Peter Nande's Straight Shooter Records label. Nande met Big Creek in 2007 and was captivated by Big Creek's Delta blues playing. Convinced that Big Creek deserved a wider audience, Nande invited him to record for Straight Shooter. The result was Hope For My Soul, released in 2015.
Keep My Belly Full is a more diverse set of tunes than its predecessor Hope For My Soul, delivering a hearty dose of pre-WWII country blues, early Chicago blues, seasoned with boogie woogie, funk and gospel. The music has a vintage sound, but the emotional urgency and intensity of Big Creek Slim's performances are timeless. Listen, and believe.
Bye Bye Blues

00:00

You Don't Love Me

00:00

Precious Memories

00:00

Keep My Belly Full

00:00

Woman Don't Lie

00:00

Alright Baby

00:00

Do Somebody Wrong

00:00

Tell Me Baby

00:00

Lonesome Day Blues

00:00

Cockfight

00:00

Sink 'Em Low

00:00

Mrs. Headache

00:00

Dry Spell Blues

00:00
Big Creek Slim – Vocal, guitar
Miriam Mandipira – Vocal, backing vocal
Peter Nande – Harmonica Ronni Boysen – Guitar
Paul Allen Jr. – Bass     Lea Thorlann – Backing vocal
Jens Kristian Dam – Drums
Kjeld Lauridsen – Organ
Nathan James – Guitar Pia Trøjgaard Fredfeldt – Backing vocal
Troels Jensen – Guitar, piano, backing vocal